NITECORE(Sysmax Industry Trading Co., Ltd.)
Here at NITECORE, it's all about passion and dreams. Sysmax Industry Trading Co., Ltd. shares the same experiences that you do on rock, road, and forest and these experiences push us to make the best gear possible for worldwide users. Established in 2004, SYSMAX, which began with a DIY flashlight has grown into an innovative professional company with a myriad of products.
Main Products: LED flashlight, battery charger, bag, battery.
Nitecore was established in the year of 2004, which is dedicated itself to starting a business in the general-purpose illumination tools market.NITECORE does not just stand for outdoor enthusiasts, but one that stands for the spirit of the sports we live, their values and goals, past, present, and future. NITECORE's patented design has become a label to provide a fast and stable illumination experience to all walks of life.

As a member of PLATO (Portable Lights American Trade Organization), NITECORE has established a wide range of distribution networks around the world. We today are more committed than ever to creating more favorable products and pushing the development of the outdoor illumination tools industry. Thanks to the many people whose limitless energy and hands-on involvement we are creating a promising future for all flashlight fans and professional users.
Page 1 of 1 - 3 items total
NEW i2 Intellicharger is an upgraded edition of the i2 V2, with enhanced compatibility, efficiency, and intelligence. InputAC 100~240V 50/60Hz 0.25A(max) 8WDC 9~12V...
6929055386326827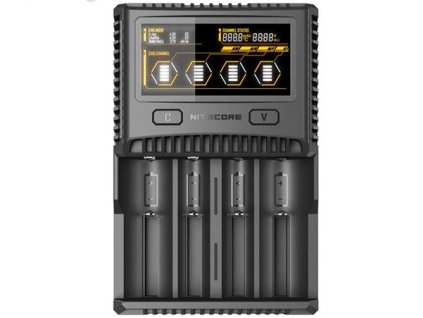 SC4 Superb Charger means super fast universal charging Say goodbye to long charging times. The NITECORE SC4 is capable of up to a blazing fast 3A speed in one slot and a total...
7291115975041091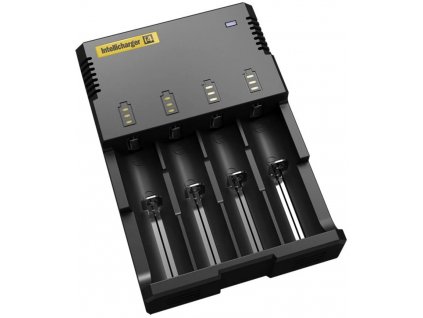 The Intellicharger i4 is a universal, automatic smart charger compatible with almost all types of rechargeable batteries thus eliminating the need to own several chargers. The...
3305644572203444
Page 1 of 1 - 3 items total